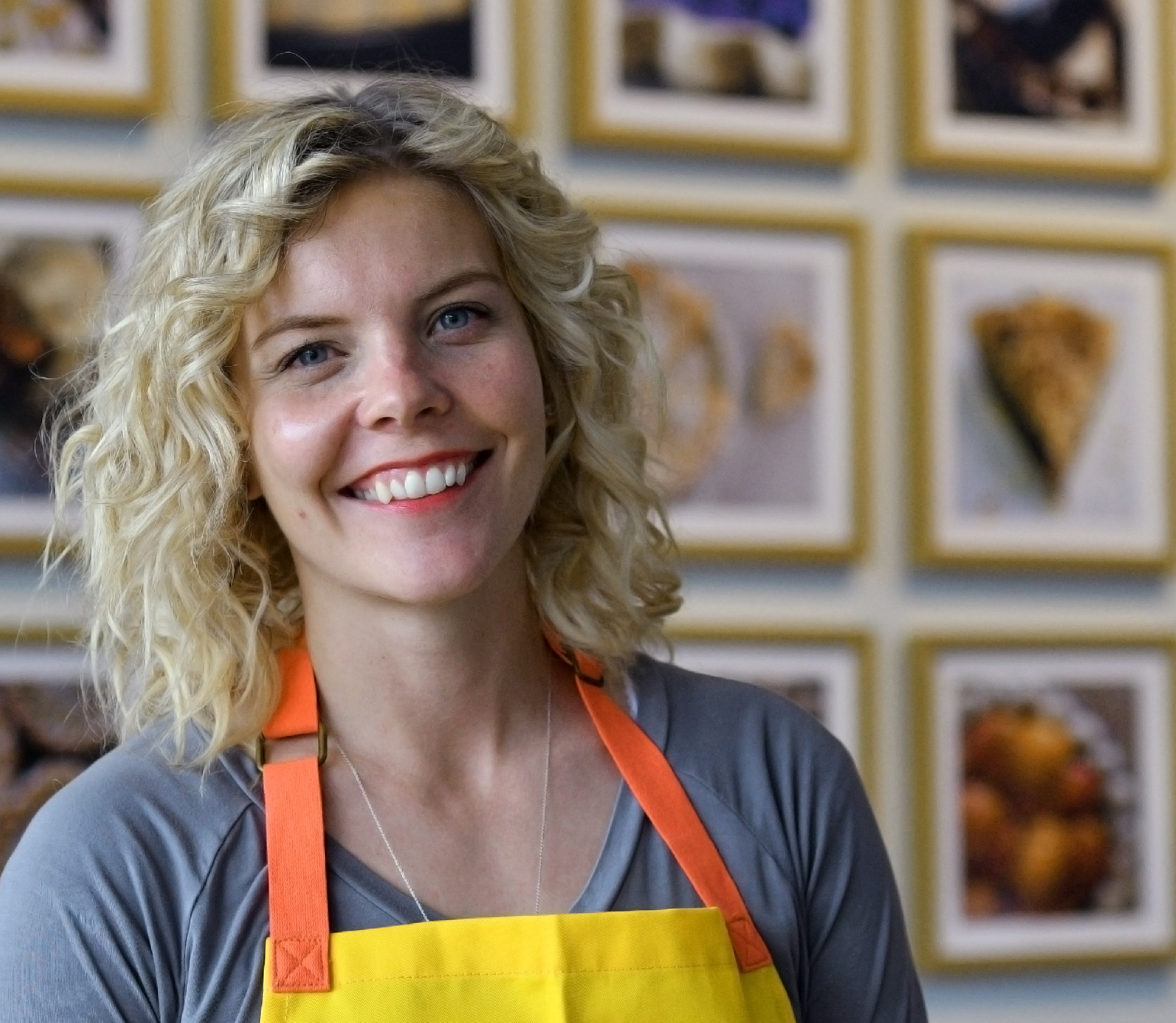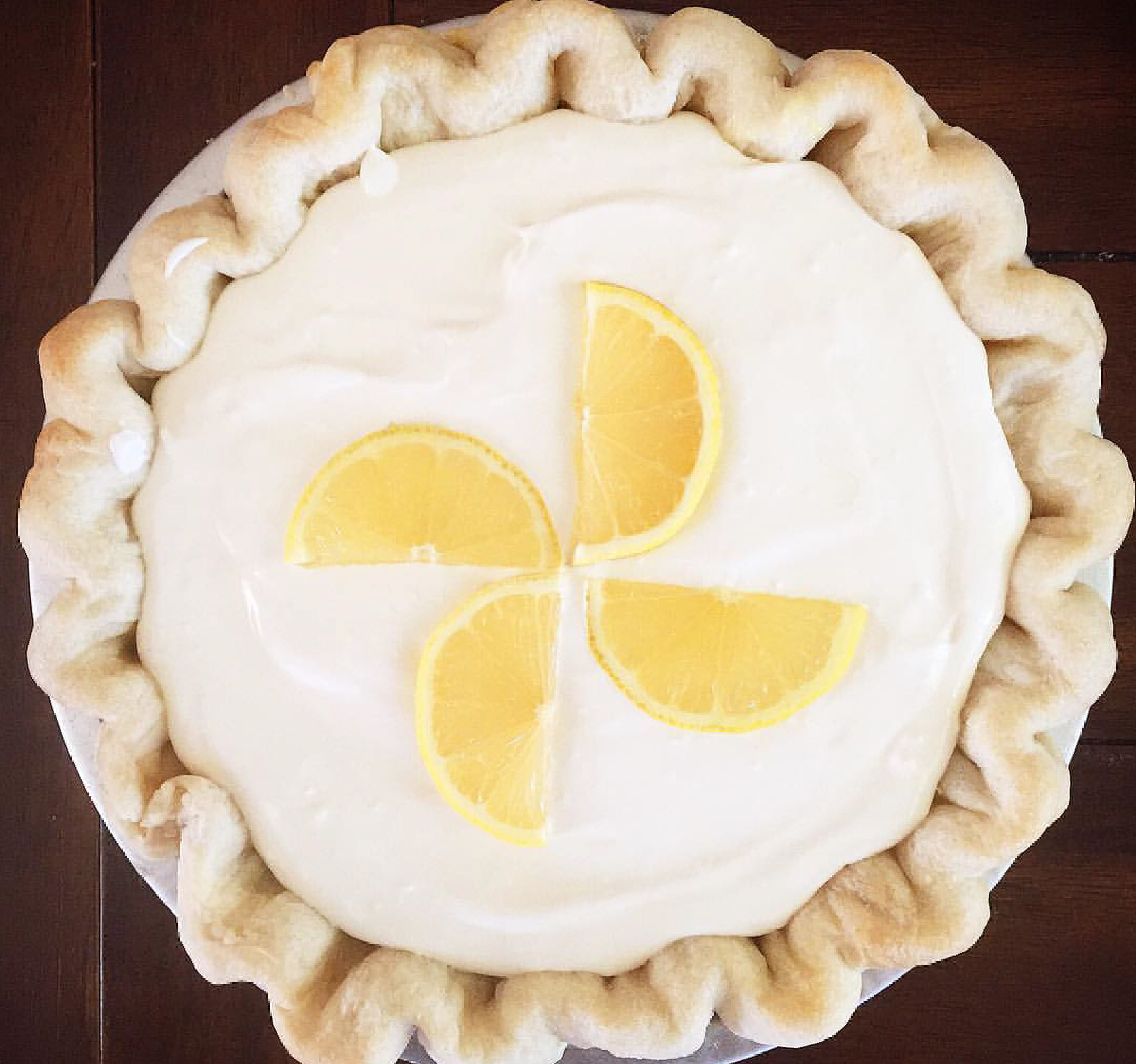 What do you do with celery, peanut butter, and raisins? Some might make a simple ants-on-a-log. But if you're Tehmi Brimhall, you make a pie.
Brimhall, owner of the local business June Pies, was recently featured on the Sugar Showdown, a cooking competition on the Cooking Channel. This competition requires three bakers to bake a pie with a secret ingredient in 30 minutes. "The big deal about pie is that it takes a long time," Brimhall explained, "and we had to make a pie in 30 minutes using peanut butter, celery, and raisins." Despite these difficult parameters, she was able to successfully make it through the first round.
Ultimately, Brimhall won the Sugar Showdown earning her a prize of $10,000 which she was able to use to remodel and expand her shop. "It was a fun experience for us and it taught us a lot. We came away from it with a lot of different pies were testing and stretching and trying to figure out how to think outside the box," Brimhall said. Her success on the Sugar Showdown is just a small aspect of her business on Main Street, which has now doubled in size.
Brimhall's business started from an Instagram account she created in April of 2014. Brimhall's business was to make five pies of a certain flavor. Customers could preorder the pies and pick them up from her house.
Making only five pies each week, however, only lasted about two weeks before it "caught on like a wildfire." By that Thanksgiving, Brimhall had personally made 165 pies out of her own kitchen which included only a single oven, and a small countertop.
At this point she knew something needed to change. "We had to either not make as many anymore, or go someplace else," explained Brimhall.
This led her to team up with Five Penny Floral to find a space on Main Street in which she would be able to expand her business into what it is today.
One reason Brimhall says she has been able to find so much success in her business is because of the fact that "nobody makes pie anymore… its hard, and time consuming, and there is an artistic art to it." All of her pies are completely made by hand­ – from peeling and chopping potatoes, to uniquely topping each individual pie. Brimhall and a single assistant now bake every morning Tuesday through Friday, producing as many as 150 pies a week during the offseason and up to 1500 pies a day during busy seasons such as Thanksgiving and Father's Day.
It's kind of a whirlwind, but people love pie and people don't make it anymore.
Despite the whirlwind of her day to day life, she has really tried to stay true to her husband and three small children. "It's always a balancing act," she says, "and when it gets really busy and I can't balance it all, my kids are here and they help." Brimhall enjoys being able to show her children what it looks like to follow a dream and turn it into a successful reality. Although never in her wildest dreams did she imagine she would be where she is today, Brimhall is excited to see what the future holds for June pies. "If you work hard and stick with it, dreams happen."
This article first appeared in the Summer 2017 issue of Heber Valley Life.